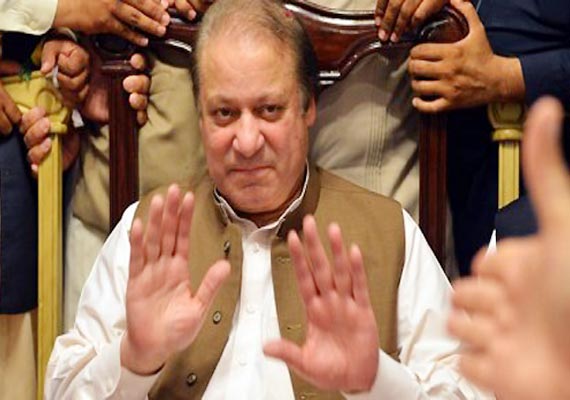 New Delhi, Jul 27: Leaked intelligence documents have revealed Pakistan Prime Minister Nawaz Sharif's double speak on Kashmir.
Mail Today has accessed a series of internal notes sent to top officials of the security establishment in South Block that speak of Sharif clearing a new Kashmir strategy.  
Sharif, who has espoused the Kashmir cause in earlier stints as Prime Minister, wants the nerve centre of this strategy to be a new Kashmir Cell in his office.  
This cell will monitor Pakistan's fresh push on Kashmir, in contrast to the previous Pakistan Peoples Party government that put Kashmir on the back-burner.
According to the notes, Sharif has told his key advisors that Kashmir has to be given priority but he and the members of his Cabinet should not be seen as raising it too much.
Anti-India rhetoric should not be associated with key functionaries of the government, the Sharif plan says.
The flip side of this soft projection is that the Kashmir cell will direct propaganda activities, receiving directions from Sharif to ensure that the issue stays on the boil.
Pakistan's Inter-Services Intelligence (ISI) has been told to tell militants to limit their activities, keeping any links with state functionaries invisible.
This would mean a reorganisation of terror camps, and a slowdown in infiltration.
Some reports say that key Pakistani functionaries have also been told not to indulge in India-bashing.
Significantly, Jihadi leaders like Hafiz Mohammed Saeed have been told to continue their anti-India propaganda but keep the government completely out so deniability can be achieved.