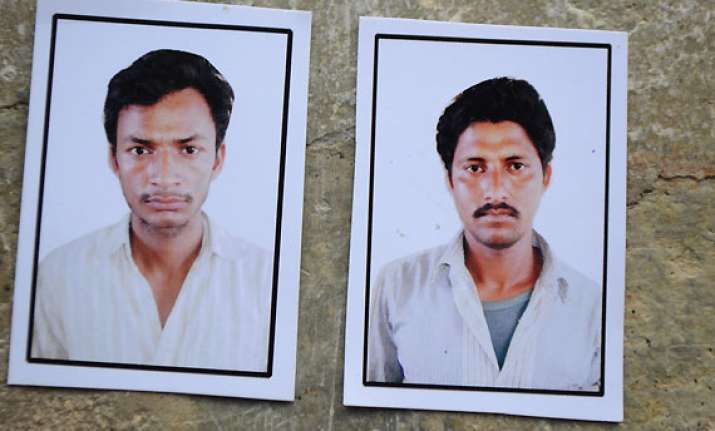 Udaipur: Two brothers Narwar Singh and Kamal Singh on September 16 abducted a woman in their car, took her near a railway crossing in Kapasan, 85 km from Udaipur, raped her in turns, and then threw her in front of a train.
The rape victim lost both her legs, and is presently in the trauma ward of Maharana Bhupal government hospital.
The rape victim has demanded that the two rapists should not be hanged to death. Instead both of them should be thrown before a train to ensure they lose both their legs.
Speaking to India TV, the sex victim and her brother alleged that the two rapists tried to abduct her younger brother in order to intimidate her. They also sent a youth to the hospital offering Rs 4 lakh as compensation.
The rape victim said, she had left her in-laws two years ago after frequent harassment and was staying with her mother.
The rape victim was the sole breadearner of the family as her father has died.
Kapasan police has arrested both the brothers on charge of attempt to murder, kidnapping and rape.
Both the brothers have been sent to jail, said Raghavendra Suhas, SP, Chittorgarh.