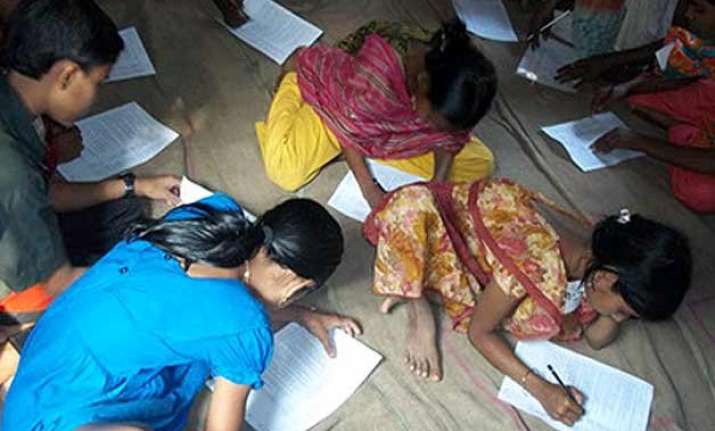 New Delhi: "I have a message! I want to be heard! I am a bit worried. When I look at the state of this world, right now, I feel extremely sad and worried!" writes 15-year-old Jahnvi Nagpal in a letter addressed to citizens of the world.
Jahnvi's anxieties, fear, hope, ambitions as a young woman are one of the 200 letters written by girls of India, China, Mexico, Abu Dhabi and the UK addressed to the world, being showcased in "And Still I Rise", an exhibition of contemporary art with letters by participants inspired by the words of poet Maya Angelou.
Organised by Creative Services Support Group (CSSG), a charitable organisation, this initiative aims to help young women introspect, think and produce ideas cut off from the gendered world.
The girls were encouraged to write letters about their aspirations. With this gender equity initiative, the organisation intends to help girls look at professions outside the stereotypical roles assigned to women, tap their potential and widen perspectives.
"I have a neighbour who has a girl and a boy. She gives more food, more games (sic) to her son but not to her daughter," writes school-going Palak Kapoor, as she explores in her letter the rampant gender inequities around her.
The exhibition which focuses on a hopeful determination to rise above difficulty and discouragement, aims to instill hope against stereotyping by raising awareness of gender discrimination and the impact of gender stereotyping on limiting opportunities for women worldwide.
Insightful artwork by artists belonging to India, Spain, Germany, UK, USA, and Mexico, complement the written word of the girls and weaves together cultural nuances, differences of language and aspirations.
"Through this initiative, we wish to give voice to young girls aged between 14-18 years, especially those who have never got an opportunity to express, help them gain wider perspectives and develop a strong, non-political view on gender," Anand Kapoor, who co-curated the exhibit with Elizabeth Rogers, told PTI in an interview.