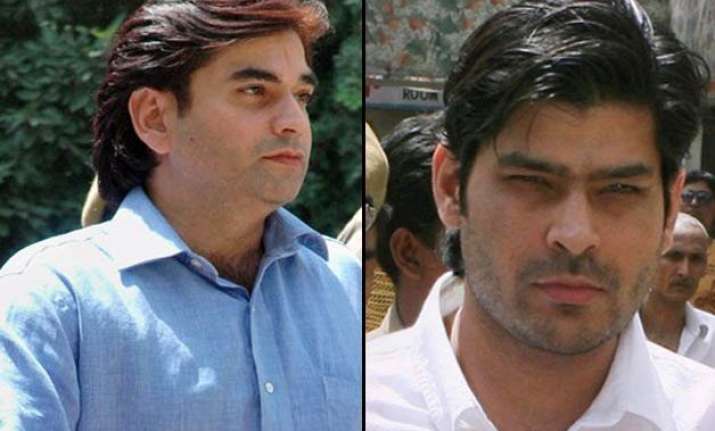 New Delhi: Supreme Court today upheld conviction and of Vikas Yadav, Vishal Yadav and Sukhdev Pehalwan in Nitish Katara murder case.
SC, however, agreed to hear the issue of quantum of punishment in the case.
The Delhi High Court, in its decision on February 6 this year, had enhanced the life imprisonment of Vikas Yadav and his cousin Vishal to 25 years in jail without any remission and an additional five years for destruction of evidence in the honour killing of Nitish Katara in 2002.
The court had held that the murder of Katara, who was in love with Vikas' sister, was an "honour killing" which was done in a very "carefully planned and premeditated" manner with "extreme vengeance".
Vikas and Vishal thenw moved to the Supreme Court against the Delhi High Court's verdict.
Nitish Katara, a graduate of Institute of Management Technology, Ghaziabad, was killed on the intervening night of 16-17 February 2002 by cousins Vikas and Vishal Yadav.
The three were awarded life term by a trial court for abducting and killing Katara.
Vikas is the son of Uttar Pradesh criminal-turned-politician D P Yadav.