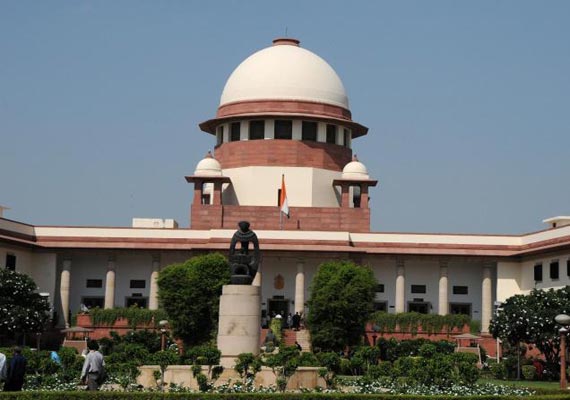 New Delhi, Jul 29: Government's controversial decision to raise the price of natural gas reached the Supreme Court which today agreed to examine the matter.
Taking up a PIL filed by CPI MP Gurudas Dasgupta, the court issued notices to the Centre, Reliance Industries Ltd (RIL) and the Petroleum Minister Veerappa Moiley.
The bench headed by Chief Justice P Sathasivam said that the issue raised by the senior MP needs examination and the petition cannot be rejected at the initial stage.
The apex court also sought response from BP Exploration (Alpha) Limited, NIKO Resources Ltd and Ministry for Petroleum & Natural Gas on a PIL filed by CPI MP Gurudas Dasgupta who alleged that no due diligence was done by the government while increasing the price of natural gas.
The court directed the parties to file their response within four weeks and posted the matter for further hearing to September 6.
The MP pleaded for a slew of directions including review of Centre's decision to increase the price of natural gas from USD 4.2 per million British thermal unit (mbtu) to USD 8.4 mbtu from April 1, 2014.
Senior advocate Colin Gonsalves, appearing for Dasgupta, submitted that the decision to raise the price needs to be examined as the Petroleum Minister has overruled the opinion of senior officers of the ministry and his predecessor.
He also sought direction to RIL and NIKO to relinquish those areas of the KG basin forthwith as are recommended by CAG in its report and Centre to take possession of the area.
The petition alleged that Moily was stalling arbitration proceedings against the RIL to recover a penalty of $1 billion from the firm for allegedly violating contractual obligations in gas extraction in the Krishna-Godavari basin.