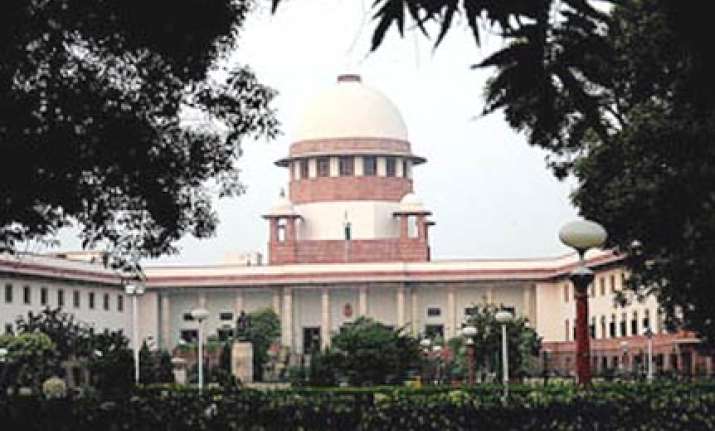 New Delhi, Nov 25: Ticking off the CBI, Supreme Court today asked why it had not questioned former Telecom Minister A Raja and Telecom Secretary in the 2G spectrum scam, saying the agency was "beating around the bush" when "illegality is prima facie evident."
A Bench of Justices G S Singhvi and A K Ganguly during the fag-end of the day-long hearing castigated the country's premier investigating agency for failing to examine the duo, which was "minimum expected" of it as the criticism had come from CAG, a Constitutional authority.
"You said 8000 documents had been examined still you are beating around the bush. It was minimum(questioning the duo) expected of the CBI," the court said.
On its part, the CBI offered to place a status report on Tuesday before the court which also took on record the CAG report placed by Centre for Public Interest Litigation (CPIL) counsel Prashant Bhushan.
"The CAG reports deserved highest respect. We are on the limited point. CAG under Constitution has a very important position. It is an authority set up under the Constitution. If such an authority set up under the constitution gives such a report any reasonable person will question the Minister and the Secretary," it said.
"On the revelation by such a body, there should have been some action," the court observed.
The judges, who had on an earlier occasion pulled up the CBI for its "slip-shod" investigations, said Raja and the Secretary have not been examined so far despite the illegality being prima facie evident.
"Illegality is prima facie evident. This is the reason there is an FIR. We think the gentleman's (apparent reference to Raja) involvement is replete with details. Has that gentleman been examined," the Bench asked.
CBI senior counsel Venugopal contended that the agency was examining various documents.
The apex court said the transfer of the licenses by Swan Telecom and Unitech Wireless LTD, alone has deprived the state exchequer of Rs 9,000 crore.
"Unitech and Swan Technologies got licenses and transferred it to other entities within a few days for Rs 5000-6000 crore. It could have brought upto Rs 9,000 crore(to the government).
"The CBI has this information before it. These two instances in the report is self speaking," it said.
The court said that even the press was able to decode the CAG documents but the CBI had failed to question those involved in it.
"We have been shown 8000 documents. The press have decoded it. Why no one has been questioned," it asked. PTI