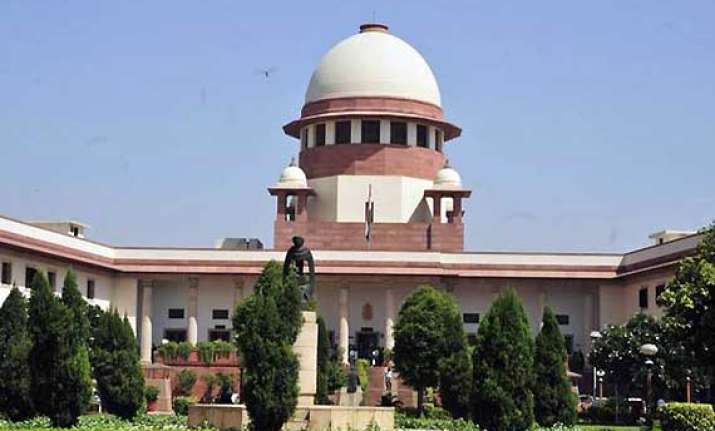 New Delhi: The Supreme Court today sought response from the Centre on a petition filed by Aam Aadmi Party (AAP) challenging imposition of President's rule in Delhi.
A bench comprising justices R M Lodha and Dipak Misra issued notice to the Centre asking it to respond within 10 days on the issue raised by the AAP.
The bench, which posted the matter for hearing on March 7, refrained from issuing notice to BJP and Congress which were made party in the petition, saying it only wants to deal with the constitutional issue and does not want to have a political contest.
"It is a constitutional issue so whoever has passed the order has to answer," the bench said and added, "We don't want it to be a political contest".
When it was stated that allegations have been made against the two parties, the bench said it will see when it will come.
Senior advocate Fali S Nariman appeared for the AAP and explained the facts which led to the filing of the petition.  
Earlier, on February 21, the apex court had agreed to hear today the petition seeking a direction to the Lieutenant Governor to dissolve Delhi Assembly and hold fresh polls along with Lok Sabha elections.
Advocate Prashant Bhushan, who had appeared for AAP, had said there was no possibility of any alternate government in Delhi and the Lieutenant Governor should have dissolved the Assembly.