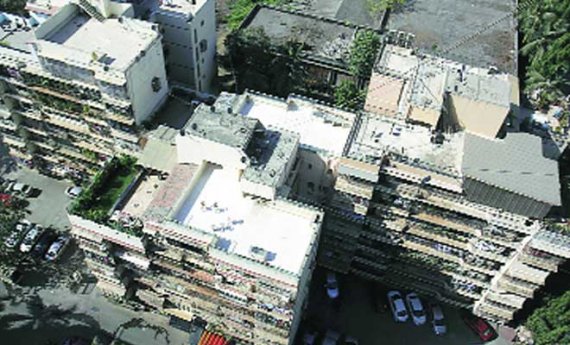 New Delhi: The Supreme Court today said it would not be "averse" to any relief that Maharashtra government might offer to Campa Cola Housing Society residents who are seeking another chance to save their illegal flats which they were asked to vacate.
Referring to the new government which may soon take the charge of the state, a bench headed by Justice S J Mukhopadhaya said the government may suggest some way to get over the problem.
The court deferred the hearing after advocate Kamini Jaiswal pleaded before it for adjournment.
Earlier, the apex court on August 4 sought response from Maharashtra government and Brihanmumbai Municipal Corporation (BMC) on the plea of the residents seeking another chance to save their illegal flats.
The court had on November 19 last year asked the flats owners at the Society to vacate their premises by May 31 as no specific proposal could be worked out to provide them space in the compound for construction of a new building.
On February 27 last year, it had ordered the municipal body to demolish the illegal flats.
Later, on October 1, it refused to re-consider the earlier order and set November 11 last year as the deadline to vacate 102 illegal flats.
However, as the November 11 deadline approached, the residents protested the eviction. The court then took note of the media reports and extended the time till May 31 for vacating the premises.
Seven high-rise buildings of Campa Cola Housing Society were constructed between 1981 and 1989. The builders had permission for only six floors. One of the compound buildings, Midtown, has 20 floors and another building, Orchid, has 17 floors.