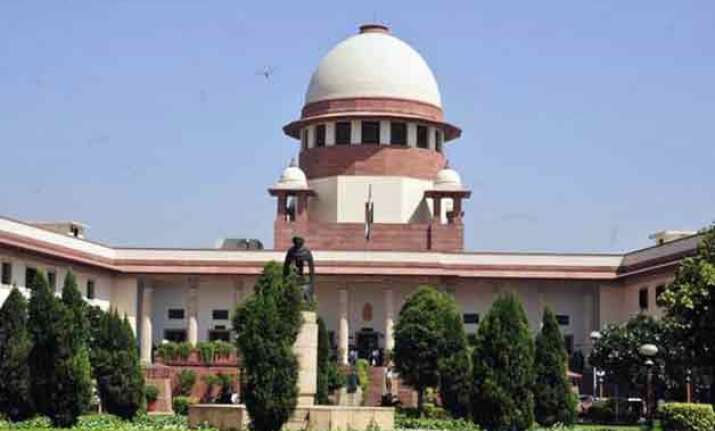 New Delhi: The Supreme Court today directed the Registry of the Jammu and Kashmir High Court to file an affidavit spelling out the steps taken by it for holding of State Bar Council elections, which have not been conducted for the past 30 years.
After it was informed that a three-member committee of high court judges has been set up to frame the rules for the purpose, a bench comprising justices T S Thakur and Adarsh Kumar Goel asked the High Court registry to file the affidavit within four weeks.
"You file an affidavit to this effect within four weeks and also place on record the copy of the draft rules," the bench told the advocate appearing for the registry.  The bench was informed that the committee has almost completed its work and is likely to place its report within a month.
"Now that you have realised everything and formed a committee for preparing rules for holding election you spell it out," the bench said.
The apex court had earlier taken strong note of elections of the Bar Council not being conducted by the high court for the past 30 years and termed is as "highly undesirable".  It had said the high court was "bestowing upon" itself the power of the lawyers' body.
On the petition filed by senior advocate Bhim Singh, the apex court had asked the high court and the Jammu and Kashmir government to make their stands clear as to how the elections for the members of the Bar Council will be conducted.  
The petition sought framing of rules within the meaning and scope of section 58 of the Advocates Act for constituting the Bar Council of J&K on par with bar councils in other states under the Act which was extended to the state in 1986.  
It is highly discriminatory with the lawyers fraternity of the state and this amounted to denial of fundamental rights of lawyers of Jammu and Kashmir which is being enjoyed by lawyers across the country, Singh had said.
"It is unfortunate that the state of J&K has not cared to implement the Advocates Act which was extended in 1986. This is a unique methodology of discriminating with the advocates in the state of J&K which forms integral part of the Union of India," the plea said.