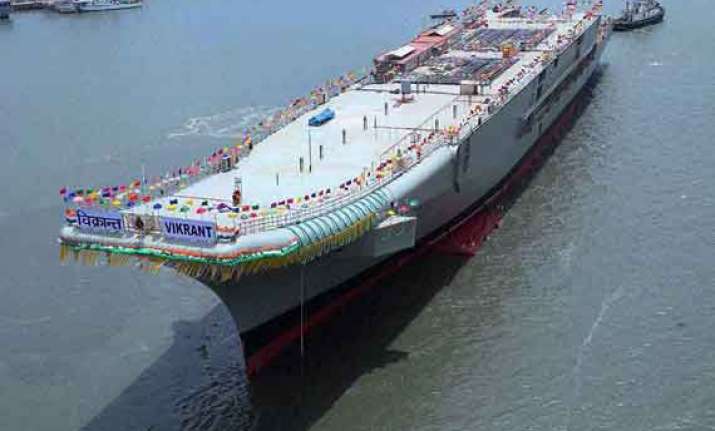 New Delhi: The Supreme Court today allowed the Centre to shift aircraft carrier INS Vikrant, which was decommissioned in 1997, from the Naval dockyard to a ship breaking yard at Darukhana in Mumbai.  "We have only considered the shifting of ship from the Naval dockyard," a bench of justices B S Chauhan and A K Sikri said, adding the decommissioned aircraft career will be kept in territorial water only.
During the brief hearing, Additional Solicitor General Siddharth Luthra, appearing for the Defence ministry, said the shifting was necessary keeping in view the safety aspect and moreover, the ship has "no mobility on its own".
The bench said it would hear in July the plea of Mumbai-based ship breaking company IB Commercial, which won the bid to dismantle the ship after paying Rs 63 crore to the Centre, against the payment of port trust charges and customs duty payment.
Kiran Paigankar, who had moved the Supreme Court against a Bombay High Court decision rejecting her plea for preserving INS Vikrant by converting it into a maritime museum, today opposed the decision of shifting of ship by the private firm to ship breaking yard at Darukhana in Mumbai.