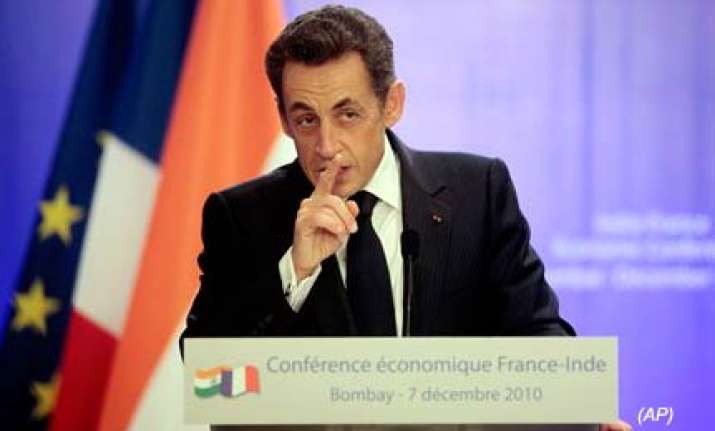 Mumbai, Dec 7: Seeking greater global cooperation to fight terror, French President Nicolas Sarkozy today asked Pakistan to be resolute in combating the menace.
"I count on Pakistan authorities to show that they are resolute in combating terrorism," Sarkozy said at a commemorative function at Trident-Oberoi Hotel, one of the sites of the 26/11 Mumbai terror attacks.
Comparing the Mumbai terror strikes to 9/11 attacks in the US, he said, "We shall stand by India so that justice is delivered".
Calling for international cooperation to check terror, Sarkozy said terrorism should be outlawed universally. "We should have true international cooperation to combat terrorism," he said.
Sarkozy also honoured Karambir Kang of Taj Hotel and Devendra Bharma of Trident-Oberoi for their efforts in saving lives during 26/11 attacks with `Insignia of Officer of Ordre National Du Merite' for distinguished service.
Earlier, on arrival here this morning, the French President paid tributes to the 26/11 martyrs at the Police Memorial on Marine Drive.
Accompanied by wife Carla Bruni and French officials, the President laid a wreath in the memory of the martyred security personnel and observed a minute's silence. PTI