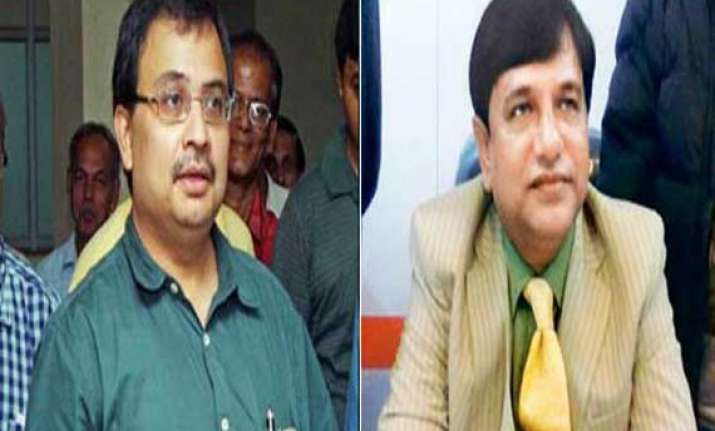 Kolkata: A court here on Thursday remanded three key Saradha scam accused, including kingpin Sudipta Sen and suspended Trinamool Congress MP Kunal Ghosh, to judicial custody till July 7, a counsel said.
The trio of Sen, Ghosh and Saradha director Debjani Mukherjee was presented before the court of Additional Chief Judicial Magistrate Haradhan Mukhopadhyay on the expiry of their custody with the Central Bureau of Investigation (CBI) which has taken up the probe into the multi-crore rupee scandal.
"The trio has been remanded to judicial custody till July 7 when they will again be presented before the court," said counsel for the accused Soumyajit Raha.
The court had remanded them to CBI custody first on June 16 and subsequently extended it till June 26. Three other accused in the case - Saradha employees Manoj Nagel, Somnath Dutta and Arvind Singh Chauhan - were remanded to judicial custody by the court on June 23.
The Enforcement Directorate which is also probing the scam, earlier arrested Sen's wife and son who are now out on bail.
The Supreme Court May 9 ordered a CBI probe into scam that came to light in April 2013 after the group downed shutters without repaying lakhs of investors, who had parked their hard earned money in the group companies lured by the promise of astronomically high returns.