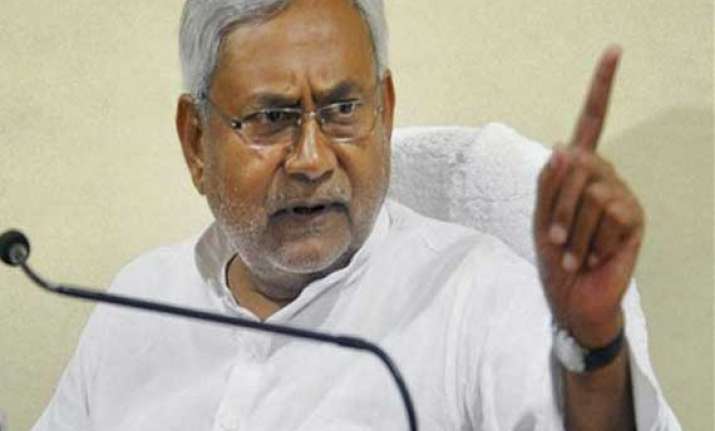 Patna: Dismissing the opposition's claim that there was a spate in crime, particularly against women in the past one year, Chief Minister Nitish Kumar today said that the rule of law prevailed in the state under his stewardship. 
"The rule of law prevails in Bihar and the trust of the people in law and order and the state government has increased," Kumar said replying to the debate on the Governor's Address to the joint sitting of the legislature.  "You need not worry about law and order in Bihar as the Home Department has been in my charge since 2005 when the erstwhile NDA government was formed in the state," Kumar said.  
He said that his government had put in place a sound institution so that people were encouraged to file FIRs Citing an example, he said that a number of cases in Katihar district were brought to a logical conclusion within a week with the culprits being sentenced to life.  
Quoting figures on the police website, he claimed that robbery, bank robbery and kidnapping declined substantially.  He said a sophisticated Forensic Science Laboratory had been set up in Patna as also 40 police stations for women and SC/ST.
Kumar said that 2.13 lakh criminals were arrested and ill-gotten wealth of four public servants seized out of 51 such cases and steps taken to speed up seizure of black money.  The Bihar police had written to the Directorate of Enforcement for seizure of such assets of 39 persons.  He referred to the kidnapping of an industrialist's son Sohael Hingora from Daman late last year who was later released after payment of Rs nine crore in ransom.  He dared the Leader of Opposition Nand Kishore Yadav's to prove the ransom about was paid at the residence a senior JD(U) leader.
The chief minister quoted from an official report by IG(CID) to deny that any ruling party leader was involved in the case.