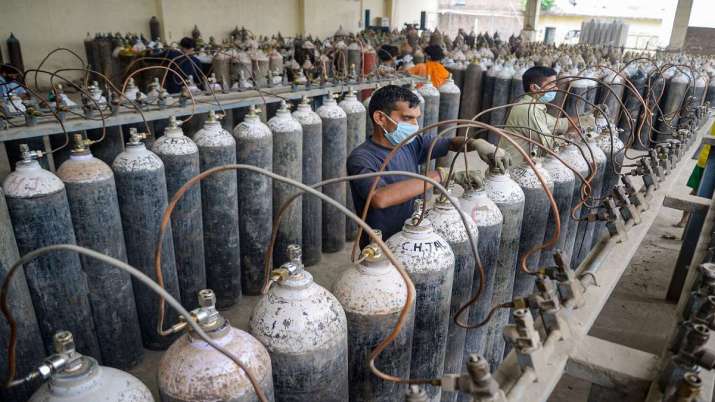 At least five patients have died at a Covid-19 treatment facility in Uttarakhand's Haridwar district due to disruption in the supply of medical oxygen on Wednesday. The incident took place at a private Covid facility in Roorkee.
The incident occurred in the early hours on Wednesday when oxygen supply to the hospital remained disrupted between 1.30 and 2 am. One of the patients who died was on ventilator support while four others were on oxygen beds.
"Five COVID-19 patients, including woman, die at a private hospital in Roorkee in Uttarakhand's Haridwar district allegedly due to disruption in oxygen supply to the facility for around 30 minutes," news agency PTI quoted a doctor as saying.
Meanwhile, a magisterial probe has been ordered into the incident, Haridwar District Magistrate C Ravishankar said.
A medical audit of the hospital is also being conducted by a team comprising the Chief Medical Superintendent of Roorkee's joint government hospital and two doctors, he said.
READ MORE: Uttar Pradesh: Adityanath govt floats global tender to boost vaccination drive