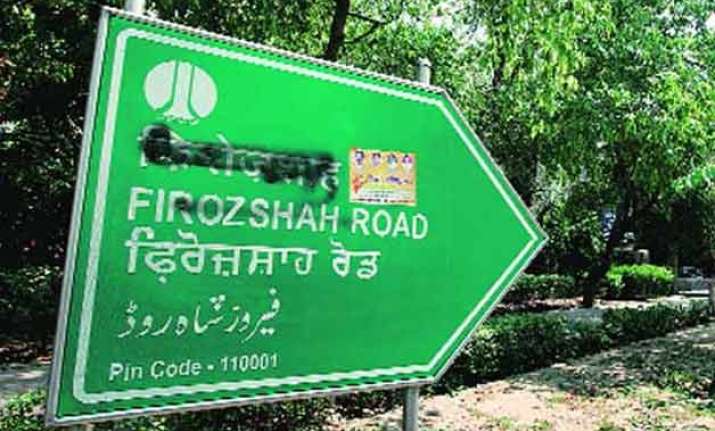 New Delhi: Signages of roads in Delhi after Muslim personalities such as Emperor Akbar and Firozshah were found defaced on late Wednesday.
The names were blackened with ink and posters of right-wing group called Shiv Sena Hindustan were pasted on them.
The posters read, "Bharat mein Islamikaran manzoor nahi. Safar mein mushkilen aaye himmat aur badti hai. Koi agar raasta roke toh zaroorat aur bhardti hai. Jai Hind! Jai Bharat! (Islamisation will not be tolerated in India. Our courage only grows when our journey meets difficulties. Our need only grows when our path meets with obstacles)."
The posters mentioned names of Rajinder Singh (national president), Charan Singh (national general secretary), Dinesh Kumar (national secretary) and Vinay Sonkar (secretary).
Group's president Rajinder Singh said three teams totalling 17 members carried out the "operation" between 11 pm and 1 am on the intervening night of May 13-14.
The area falls under the New Delhi Municipal Council (NDMC) and the civic body has lodged a police complaint.
NDMC spokesperson Jagjiwan Bakshi said, "We have already filed a complaint and an FIR is being registered in the case. We are in the process of replacing the vandalised boards."