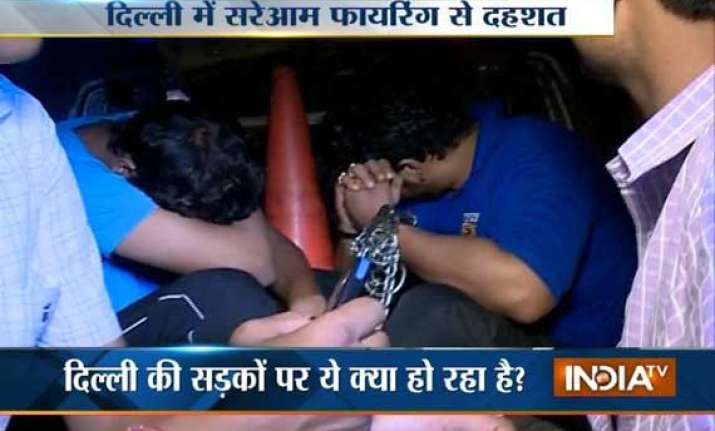 New Delhi: In yet another case of road rage in the capital, four youths in a Santro car shot and critically injured a bus driver near in east Delhi on Sunday night.
The bus driver was shot in the lower abdomen and is battling for life in hospital.
While trying to overtake, the car apparently hit the bus which led to an argument. Soon, the driver reportedly slapped one of the youths.
One of the assailants then pulled out a pistol and fired several rounds at the driver. As he collapsed, the youths fled.
The locals at the crossing informed the police and chased the Santro. The bus driver was taken to the Lal Bahadur Shastri hospital where his condition was said to be critical.
Eyewitnesses said a few others too were injured in the firing. "
A team from the Mayur Vihar police station rushed to the spot and a PCR team was dispatched to catch the men.
They were nabbed from near the Mayur Vihar Metro station. A case of attempt to murder has been registered against them.