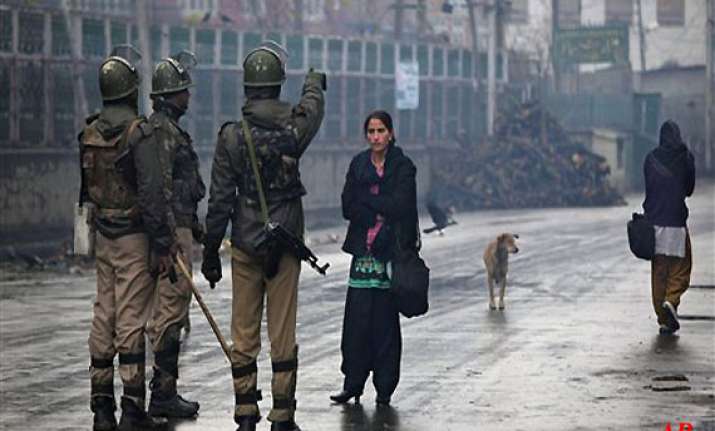 Srinagar, Dec 1: Authorities imposed restrictions in some areas of Srinagar Saturday following fresh Shia-Sunni clashes.
Curfew was lifted from nine police station areas Saturday morning after three days.
But even as life returned to normal in most parts of the Jammu and Kashmir summer capital, two groups again clashed in Zadibal area after the curfew was lifted.
"Restrictions have been imposed in parts of Hawal, Zadibal and Shazgaripora areas," a police officer told IANS.
Sectarian clashes between Shia and Sunni Muslims erupted in the old city areas of Srinagar Wednesday. Curfew was clamped in nine police station areas when police failed to end the violence.