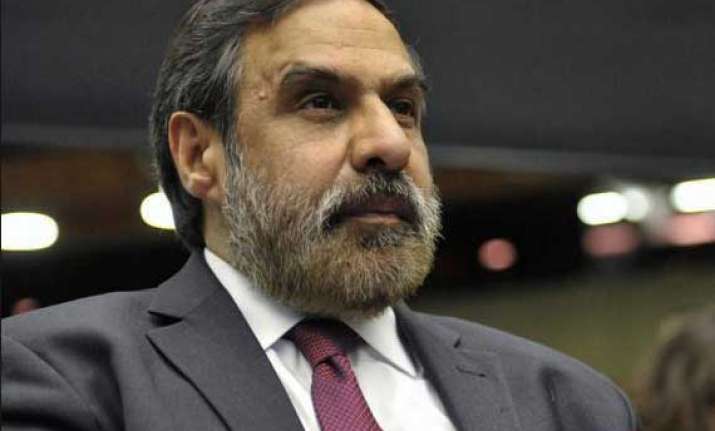 New Delhi: An embarrassed Commerce and Industry Minister Anand Sharma today sought to distance his ministry from the report which has praised Gujarat's land acquisition model saying "it was a private study".  "It is a private study. The study was not commissioned by the Department of Industrial Policy and Promotion (DIPP). The study was submitted to DIPP by Accenture," he told reporters.  He was reacting to release of a report yesterday which talked about the best practices in different states including Gujarat which, it said, can be replicated elsewhere to boost investment and growth.
Sharma said there was no government certificate to Gujarat and felt that the manner in which the report has been presented was wrong. There is a need to show correct picture to the people, he added.
The DIPP, a wing of the Commerce and Industry Ministry, yesterday put out a report on its website which among other things had praised Gujarat's land acquisition model, generating a controversy as Congress has persistently attacked Gujarat's model of development.
The cover letter of the study said: "The DIPP has engaged M/s Accenture to conduct a study on 'Improving the Business Environment' in India".
Sharma described the presentation of the report in media as "selective distortion and manipulation" and asked why other states like Maharashtra, Haryana and Andhra Pradesh were not mentioned prominently.
"Gujarat Industrial Development Corporation's (GIDC) land is an industrial zone land. Online registration does not mean that GIDC can allocate the land at Rs 1 per metere...I am surprised that this distortion has taken place and manipulation has been done to mislead and manipulate the voters on a polling day," Sharma said.
On whether the ministry would remove the study from the DIPP's website he said: "there are so many private studies on the website but it does not mean they are government owned".  He accused the BJP of misusing the content of the report for political ends.