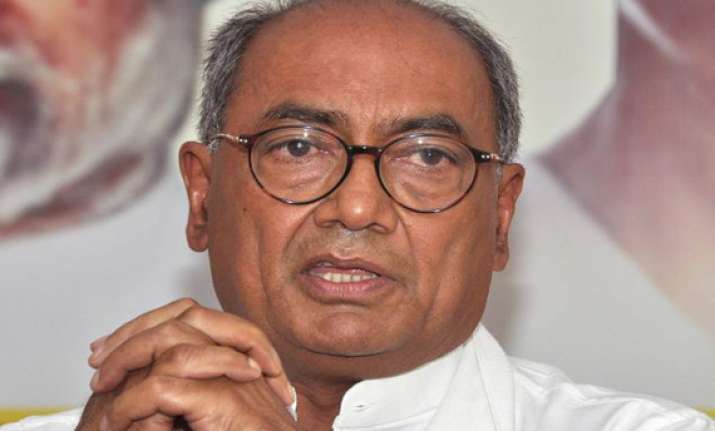 Ghaziabad, Feb 27 : Ahead of the crucial sixth phase of UP elections tomorrow, Congress leader Digvijay Singh advised voters to support Rahul Gandhi's mission in Uttar Pradesh.
Asking people to discard the 'M' factor and vote for the 'D' factor, Singh in a three-minute speech in the Muradnagar constituency said 'M' stands for Maya and Mulayam and 'D' stands for development.

He praised RLD member from Modinagar constituency Sudesh Sharma for developing the city and Congress leader from Muradnagar and former MLA Surender Munni for proving his worth. He pitched for supporting Rahul Gandhi's UP mission 2012.

At another poll meeting, Congress leader and MP Rashid Alvi said that the statement made by Team Anna member Arvind Kejriwal was not worthy of any reaction.  "He has no political worth for which a reaction needs to be given," Alvi said.

Team Anna member Arvind Kejriwal yesterday stirred up a controversy by calling MPs "rapists, murderers and looters" prompting angry criticism from political parties.  Meanwhile, security has been stepped up in the district which goes to polls in the sixth phase of elections tomorrow. 

Para-military and police personnel will be stationed and sale of liquor will also be banned till the end of voting.CCTV camera's have also been installed on all voting booths,District Magistrate Aparna Upadhya had said.