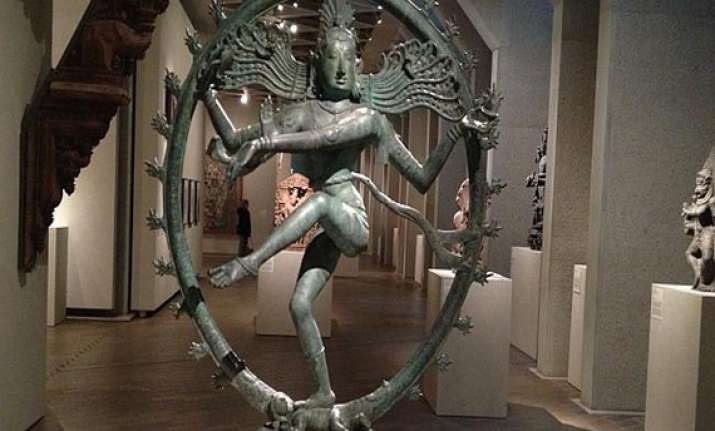 Chennai: As Australia's National Gallery removed the USD 5-million ancient statue of Shiva Nataraja it had bought from a tainted Indian-origin antique dealer, Tamil Nadu government yesterday said the measure marked the first step in repatriation of the idol stolen from a temple in the state.
'This is reported to be the first step towards restitution of the idol and repatriation to India,' an economic offences wing police release said here.
The panchaloga idol of Lord Siva in dancing posture belonging to the Chola period 900 to 1100 AD was stolen from the famous Brahadheeswarar (Big) Temple in Thanjavur in 2008.
The idol was exported to USA illegally by NRI Subash Chandra Kapoor with forged documents and was sold to National Gallery of Australia, Canberra, for USD five million.
Similarly, another stone idol of Lord Ardhanarishwara belonging to the Chola period was also burgled from Virudhagireeswarar temple in Cuddalore.
This idol was also sold by Kapoor for USD 650,000 and was on display at Art Gallery, New South Wales, Australia, since 2004, the release said adding a request had also been sent for removal of the idol from display.