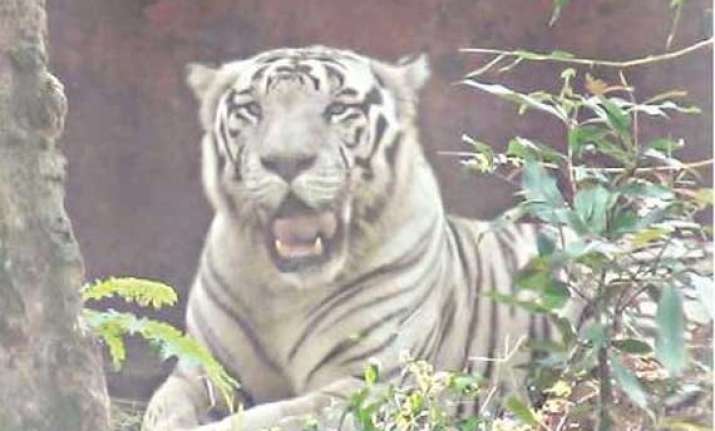 Bhubaneswar: A 15-year-old rare white tiger named "Kishan" died of asthma and pneumonia in the famous Nandan Kanan zoological garden near the state capital.
Kishan was staying in Number 21-A enclosure and was ailing for the last one week.
Veterinary doctors at the zoo were treating the tiger, which had stopped consuming food of late.  
Also Read: Odisha seeks Centre's nod for software parks
Zoo officials claimed that the white tiger was being treated as per the advice of the Technical Committee and Health Committee. He was suffering from pneumonia too, officials said.
The number of white tigers at Nandan Kanan zoo has dipped to eight, apart from 17 other tigers.
A post mortem was conducted on the dead white tiger.
Kishan was born to a white tigress named Shreya and the Royal Bengal tiger Ram on December 28, 1999.