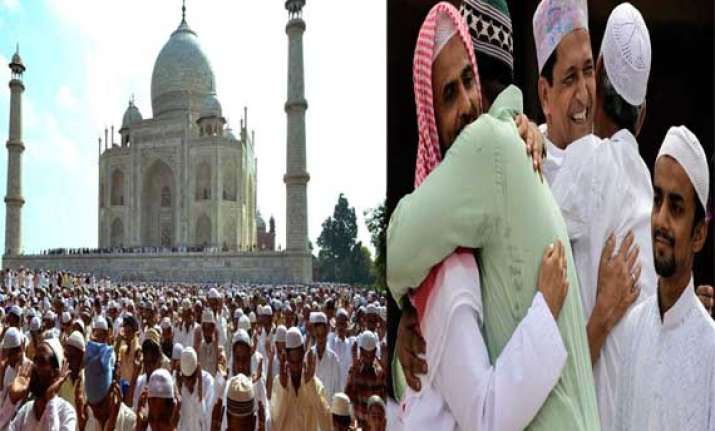 Hyderabad: India's 140 million Muslims, who constitute the world's third-largest Muslim population, observe Ramadan with devotion and fervour.
The holy month Ramadan, which began in India Monday, is a month of fasting, compassion and charity as Muslims try to move closer to Allah through sacrifice, surrender and empathy towards have-nots.
The month also witnesses huge economic activity. Parts of cities like Delhi or Hyderabad or Kolkata or Mumbai, with a large Muslim population, come alive, especially in the evenings.
The markets teem with people buying dates, fruits and the fried items for 'iftar' or breaking of the fast. The occasion brings together the devout in mosques and at community 'iftars' as the holy month provides unique opportunity to foster unity and brotherhood.
One of the significant features of Ramadan is that it creates empathy towards have-nots and encourages charity. The person who fasts develops empathy towards the hungry. For adult Muslims who can't fast because of ill-health, it is obligatory to feed a poor person every day.
Dozens of organizations distribute free rations, clothes and even money among poor families so that they also join the month-long festivities. During the month, Muslims who possess wealth in excess of minimum exemption limit, pay 'zakat' or 2.5 percent annual tax to the poor and the needy. All the Muslims, irrespective of their wealth and age, have to pay 'fitra' (2.5 kg wheat or equivalent amount) before Eid-ul-Fitr, which marks the end of Ramadan.