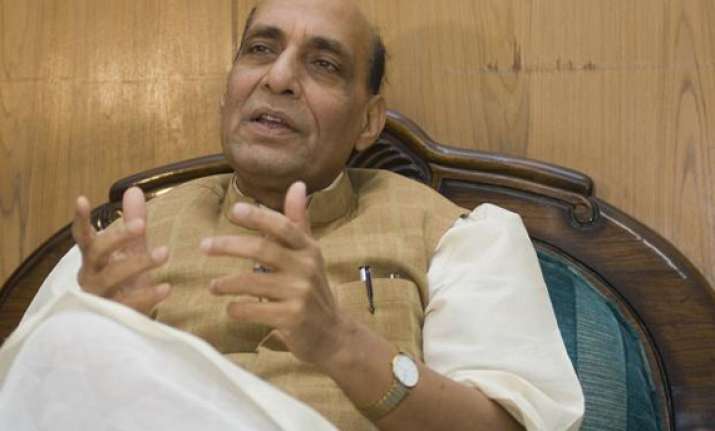 New Delhi, Aug 11: BJP president Rajnath Singh and senior party leaders  will address the party's "bijli rally" today at Ramlila Maidan. 
The BJP  state unit will organise the  "Bijli Rally" to protest the Delhi government's power tariff hike and present a 10-point formula for bringing down electricity rates in the city by 30 percent.
The BJP and the Aam Aadmi Party have alleged collusion between private power distribution companies and the Delhi government.
The allegedly inflated electricity bills have become a political issue in the election year.
Delhi Power Minister Haroon Yusuf Saturday said th bijli rally  was a "political gimmick" to fool the people ahead of the assembly elections.
"Their power rally is nothing but a political gimmick. People in Delhi are smart and intelligent. This is not going to help the BJP at all," Yusuf told IANS.
Yusuf slammed the BJP and said: "If they are so keen on reducing power rates, why don't they ask their leader Narendra Modi to show them the path. If they can do a miracle in slashing power prices, people would be grateful to them."