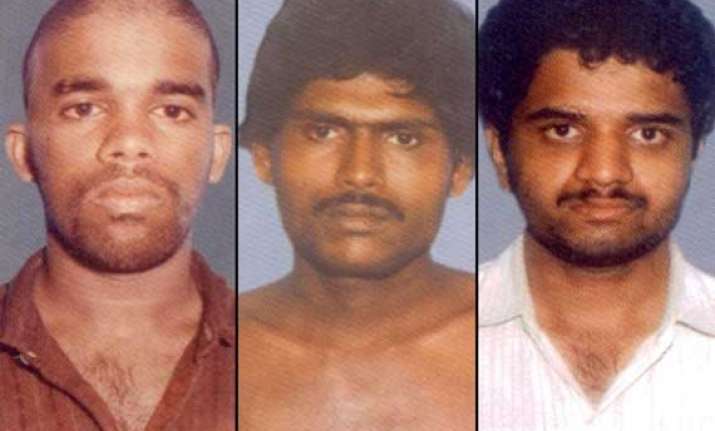 New Delhi/Chennai: The Supreme Court Friday said that the seven conspirators in the 1991 Rajiv Gandhi assassination will not be released for now, a ruling that left the mother of one of the convicts disappointed.
The apex court referred to the constitution bench the larger question whether the government can free a convict whose death sentence has been commuted to life term.
A bench of Chief Justice P.Sathasivam, Justice Ranjan Gogoi and Justice N.V.Ramana said that "all the interim orders granted earlier will continue" till a final decision is taken by the constitution bench.
The court ruling came on the plea of the central government which challenged the Tamil Nadu government's decision to free the seven convicts whose death sentences were commuted by the apex court into life terms on grounds of inordinate delay in deciding their mercy petitions.
Disappointed over the delay in the release of her son A.G. Perarivalan convicted in the Rajiv Gandhi assassination case, Arputhammal hoped the legal process would not take more than three months.