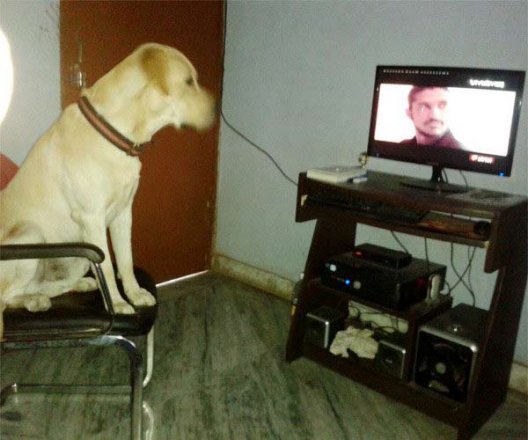 Jaipur: Six months after having faced flak for launching a massive search operation for the missing dog of Rajashtan's Health minister, the state police is at it once again. This time around, it is the Labrador of the former Minister of State for Jails, Moolchand Meena.
For the last 24 hours, Rajasthan police personnel are busy searching for the pet canine of a senior Congress leader. As per the complaint lodged with the police in Jaipur, thieves broke into Meena's house and stole his dog on Monday night when he was away with his family.
Moolchand Meena, a two-time Rajya Sabha member and currently a member of the AICC, went to his brother's house along with his family on Monday. When the family returned the next day, it found the locks broken and the dog missing, the complaint read.
According to the police, the thieves didn't steal anything else in the house except the dog. No jewellery, cash or valuables were stolen from Meena's house.
While filing a complaint at the Shipra Path police station in Jaipur, the ex-minister's nephew Nawal Meena told the police that the missing dog is of Labrador breed, which presently costs up to Rs 1 lakh.
In Sepetember 2015, a similar search operation was launched by the Rajasthan police to find the missing dog of state Health minister Rajendra Singh Rathore.