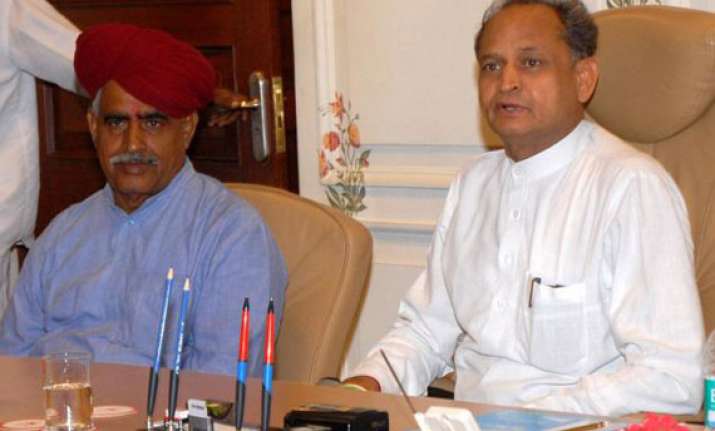 Jaipur, Nov 28: The Rajasthan government today accepted the state OBC commission report, paving way for five per cent reservation in government jobs and educational institutes to five communities, including Gujjars, under Specially Backward Category.
The commission, led by justice (retd) I S Israni, had handed over the report to the Chief Minister Ashok Gehlot on November 22.
The decision was taken at a cabinet meeting today.
The reservation in the state is set to stand at 54 percent, exceeding the 50 per cent cap of the Constitution, but the chief minister said that the commission has recommended 5 per cent quota for five communities under Special Backward Category (SBC) as per the Supreme Court decision in the case of Indira Sahni v/s Union government of 1992.
The cabinet also decided to constitute a commission to examine possibility to give 14 per cent reservation to economically backward commission.
The OBC committee in its report recommended to accord reservation to five communities as per the Indira Sahni case (SC/1992) decision which was discussed in the cabinet meeting.
"The cabinet approved the report of the OBC commission which made recommendations as per the decision in Indira Sahni case in which it was ruled that the although the quota upper limit should not exceed than 50 per cent but in exceptional cases, considering the social arrangements and other backwardness and conditions, quota could be given above the 50 per cent cap," Gehlot told reporters after the meeting here.
He said that the commission has added one more community in the SBC category which is Gadri or Gayri.
The five per cent reservation was the long pending demand of the Gujjar community (for the communities under SBC) which undertook several agitations affecting normal life in the state in the last few years.
However, the Gujjar leaders have not welcomed the decision and termed it a political decision.
"It is a political decision because we wanted the reservation under the Constitutional limits of 50 per cent," Gujjar leader Kirori Singh Bainsla, who had spearheaded the Gujjar agitations in the state, told PTI over phone.