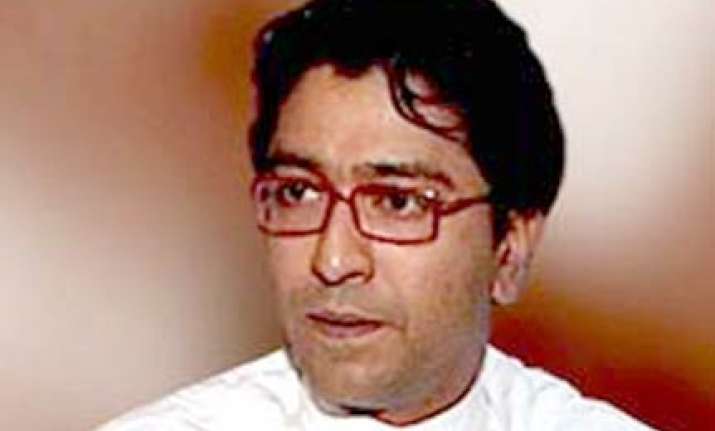 Maharashtra Navnirman Sena chief Raj Thackeray has said Mumbai belongs to all Indians.
"Somebody should tell me who Mumbai belongs to," Raj told the Mumbai newspaper DNA. "India is our country. Maharashtra is one of the states, and Mumbai is the capital of our state. ... Mumbai, thus, is a part of India only.''
His stringent anti-migrant stand may have landed him in the thick of controversy from time to time, but he has been strategically silent on the 'Mumbai for Maharashtrians' rhetoric of the Shiv Sena, the party with which he and his party have much in common ideologically.
However, it's clear now that he does not subscribe to the Sena's view.Taking a view sharply different from that of Shiv Sena supremo Bal Thackeray, the MNS chief has maintained that he is in agreement with cricketing superstar and close friend Sachin Tendulkar's stand on the subject.
At the height of the 'Mumbai for the Marathi manoos' controversy a few months ago, Tendulkar had said that Mumbai belonged to all Indians. Raj had stayed clear of the issue at the time, even after the Rashtriya Swayamsevak Sangh, in a rebuff to the Shiv Sena, had talked about protecting North Indians in the city.
"Somebody should tell me who Mumbai belongs to," Raj told DNA. "India is our country. Maharashtra is one of the states, and Mumbai is the capital of our state. ... Mumbai, thus, is a part of India only.''
He said the only difference is the state has to preserve its culture. "Our Marathi manoos, the son of soil, should get preference (in all spheres).''