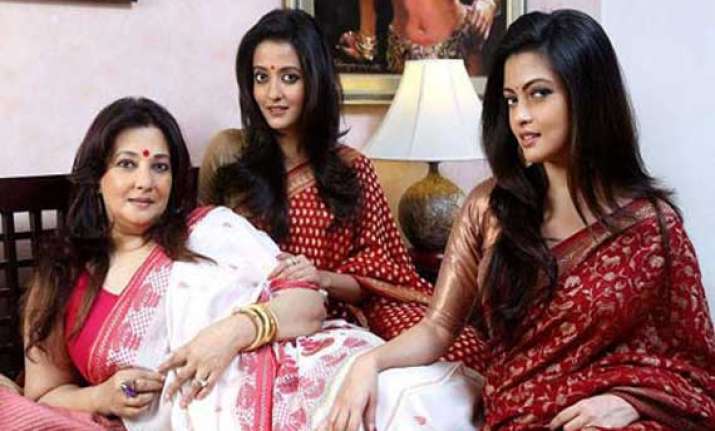 Bankura (West Bengal): The people of Bankura, a parched town of West Bengal had never had it so good.
The people have been perennially starved of water since years, but with the arrival of Trinamool Congress star candidate Moon Moon Sen, the authorities have swung into action.
The roads are sprinkled with water to keep the dust away, whenever Moon Moon and her daughters arrive for campaigning.
Moon Moon Sen, daughter of the late Suchitra Sen, alongwith her daughters Raima and Riya Sen, is storming the constituency to defeat nine-time CPI-M MP Basudev Achariah.
As Raima Sen standing atop the vehicle blows kisses at the crowd of gawkers on both sides of the road, Riya and Moon Moon Sen had been struggling to keep away from the dust.
Basudev Achariah took a jibe at the Sens, and told a newspaper:
"How can she (Moon Moon Sen) represent the people, if she cannot fight the dust of the area she is representing. I campaign every day and by the time I return home, I am covered with red dust. I take a shower and clean myself."