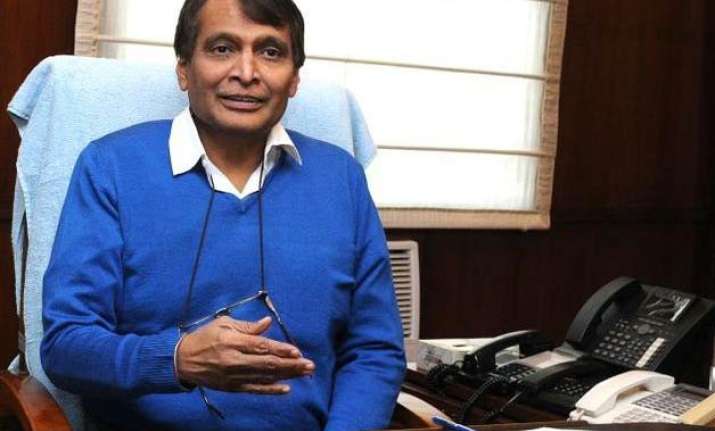 New Delhi:  Railways will roll out its 50,000th coach on July 6, marking a momentous occasion for the national transporter in achieving a record performance in the coach manufacturing sector.
The 50,000th AC three-tier coach will come out of the Integrated Coach Factory (ICF) in Chennai when Union Railway Minister Suresh Prabhu will press a remote button from the Rail Bhawan here on Monday.
Beside dedicating the 50,000th conventional coach to the nation, Prabhu will also inaugurate the upgrading facility at the ICF for production of Linke Hofmann Busch (LHB) coaches in Chennai, through video conference facility from here.
A premier industry, ICF was set up in 1955. Since then the factory has been manufacturing conventional coaches aproximately 1,500 a year, catrering to the ever-increasing demand of coaches for new trains.
It is a proud moment for the Indian Railways when the 50,000th coach manufactured by ICF is being dedicated to nation, a senior Railway Ministry official said.
IFC manufactures various types of AC and non-AC coaches including EMUs (Electrical Multiple Units) and DEMU (Diesel Electrical Multiple Units), Metro coaches for Kolkata Metro.
Now the ICF will also manufacture LHB coaches, till now made at Rail Coach factory at Raebareli and Kapurthala, the official said.
LHB coaches are mainly used in premier trains like Rajdhani, Shatabdi and Duronto services.
"Conventional coaches used in mail and express trains will be replaced with LHB coaches gradually," he said.
ICF is credited with introducing Braille signages in coaches for visually-challenged passengers.