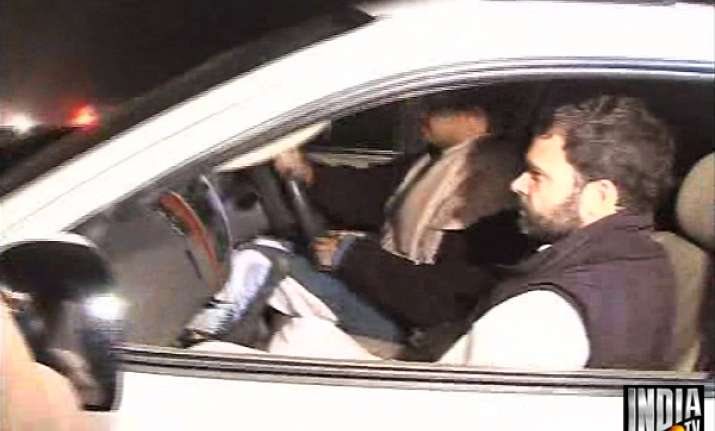 Lucknow, Dec 11: Congress general secretary Rahul Gandhi on Saturday night suddenly decided to visit a village near Lucknow to speak to farmers doing betel leaves cultivation.

He sat in front of an 'alaav' (burning wood during winter), talked with the farmers late in the evening for nearly two hours and even went to the nearby fields to check betel leaves cultivation.

The village, Neeva Barauli, was asleep, when Rahul Gandhi reached there at 10 pm and knocked at the doors of a villager. People were getting ready to sleep, when Rahul's cavalcade reached the village.

Sitting on a charpoy, Rahul Gandhi had tea with the villagers and spoke to them about their problems.

He asked them about the problems with cultivation, the MNREGA disbursements and at the dead of night, he went with the villagers to the nearby fields to check the crops.

The Special Protection Group kept the mediapersons one and a half km away from the village to allow the Congress leader a frank discussion with the villagers, unencumbered by snooping cameras.