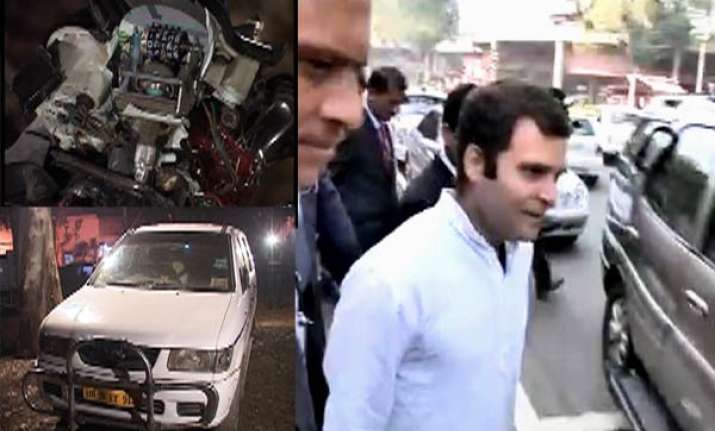 New Delhi, Feb 22 (PTI) Congress leader Rahul Gandhi played 'Good Samaritan' here today when he helped an accident victim to be ferried to a nearby hospital.
The incident took place on Krishna Menon Marg at aroung 12 noon when Gandhi's convoy was passing through.
Congress leader saw a motorcyclist on the road with injuries and asked his convoy to stop, a senior police official said.
He enquired about the accident and found the the biker Kali Ram, 43, was hit by an Innova car.
He instructed his escort to rush the biker to Ram Manohar Lohia Hospital for treatment. Kali Ram, who sustained minor injuries, was discharged after treatment.
Driver of the Innova car Ajay has been arrested, the official said. PTI