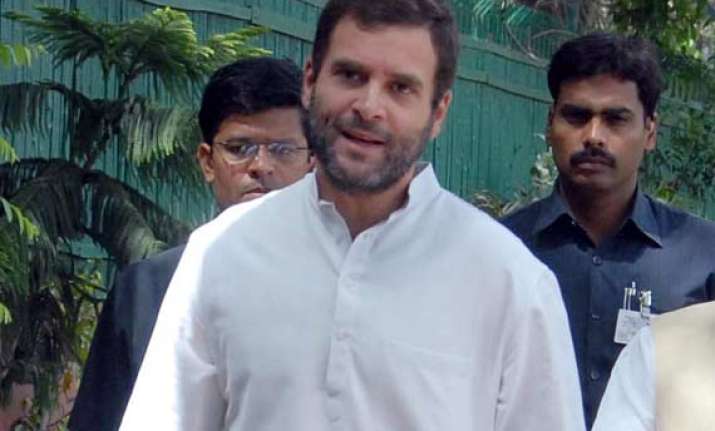 Amethi: Congress vice-president Rahul Gandhi on Friday visited villages in his parliamentary constituency Amethi and thanked people for their support in the Lok Sabha elections.
Rahul went to villages where Congress got the highest number of votes.
Arriving from Lucknow by road, he drove to Babupur Sarraiya village in Jagdishpur Block, Gauri Dubey Kar Purva in Jamo Block and Bansi Thauri in Naseerabad Block.
The Congress leader promised installation of water tanks run by solar power in Babupur Sarraiya and Gauri Dubey Kar Purwa.
He also paid a visit to the house of Congress leader Jang Bahadur Singh at Gaura in Gauriganj assembly segment to condole the death of his son Daddan Singh.
He is scheduled to take part in a 'roza iftar' in Salon later in the evening, besides meeting the common people in Amethi town.
He would leave for Delhi on Saturday morning after a night halt at the Munshiganj guesthouse, his representative Chandra Kant Dubey said.
Rahul defeated his nearest rival BJP's Smriti Irani from Amethi.
This is his second visit to Amethi after the Lok Sabha polls. The Congress managed to retain only Amethi and Rae Bareli seats in Uttar Pradesh.
Earlier, he had visited the constituency on May 21 along with sister Priyanka Gandhi Vadra.