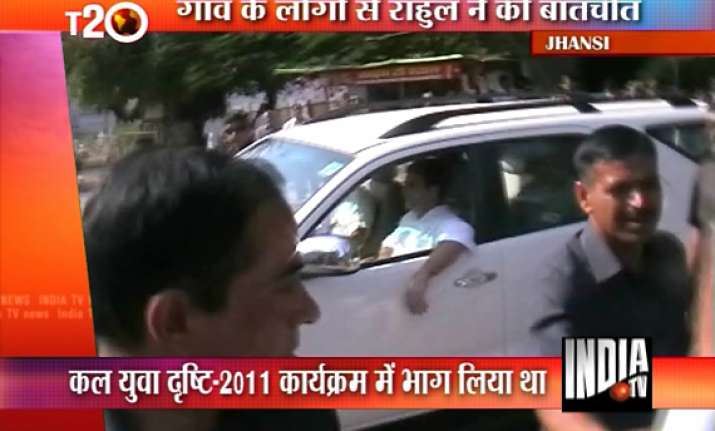 Jhansi, Oct 11: Congress general secretary Rahul Gandhi had dinner at the house of a villager here on Monday night, held a village 'chaupal' (meeting) and slept inside a school building.

The Gandhi scion visited Medhki village under Mauranipur tehsil here on Monday evening. He went to the house of a villager Kunjilal and expressed his wish to have dinner at his house.

Rahul Gandhi was offered puri, sabzi by the household which consists of ten members including Kunjilal's two sons and two daughters-in-law. Rahul stayed in the house for nearly half an hour.

He then held a village 'chaupal' and heard the grievances of the local villagers.

Late in the night, Rahul Gandhi slept at the local primary school building alongwith Union minister of state Pradeep Jain Aditya and former minister Bihari Lal Arya.

Local villagers said, Indira Gandhi had visited this village nearly thirty years ago.