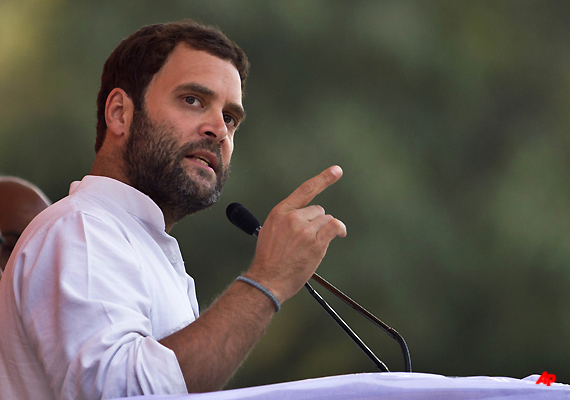 Unnao, Feb 14: Elated over the heavy voter turnout in the ongoing Assembly elections in Uttar Pradesh, Congress general secretary Rahul Gandhi today said that it is an indication that the youth is supporting the Congress.

"Youth are supporting the Congress all over and this is the reason that voter turnout is touching 60 to 65 per cent", Gandhi said here.

The Congress leader, who addressed two election meetings covering four Assembly constituencies of the district, while exhorting the voters to give five years to his party to form the government of common people for the development of the state, said that both the hands (government at the centre and state) were required for speedy progress.

"Both hands are required for doing work...there is a government at the centre and only one hand is working...give us government in UP and both hands would work", he said.

Lashing out at Mayawati and Mulayam Singh Yadav, he said that the former has been chief minister four times and the latter three times. If they return they will again make promises but nothing would be done, he said.

He questioned whether Mayawati and Mulayam Singh has been seen in villages in the past five years and stressed that for politics it is essential that common people should be contacted.

He also attacked the BJP for its India Shining slogan and Yadav for promising to transform Bundelkhand saying that no leader visited there during drought.

"I go to villages, talk to youth about development and understand issues concerning them", he said adding that he has come here to change the state and not talk about caste and religion.