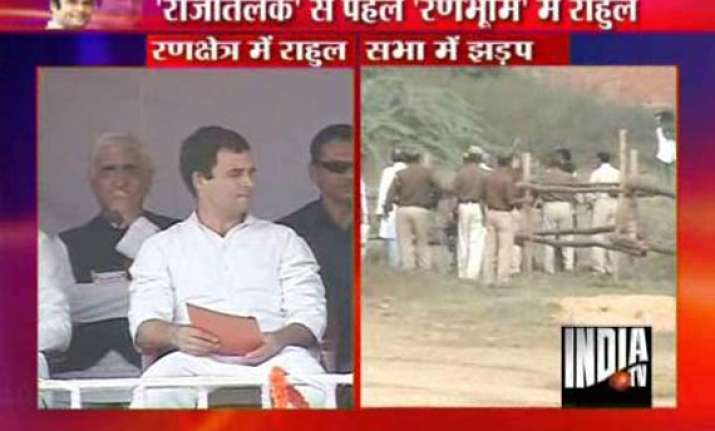 New Delhi, Nov 16: Congress today came out in defence of its party general secretary Rahul Gandhi  and said his remark at the Phoolpur rally - "will you go to beg in Maharashtra" - was a metaphoric flourish and was torn out of context.
 
Congress spokesperson Abhishek Manu Singhvi said: "Rahul Gandhi was in fact lauding the people of Uttar Pradesh for their talent and being hardworking in Mumbai, Delhi and Punjab.
 
"He wanted to convey that the people of UP were leaving the state for work because of terrible mis-governance, but his remark was torn out of context", Singhvi said.
 
"To take the words literally will be doing him a disservice. I will request people not to misuse his remark for narrow political gains", the party spokesperson said.
 
On the bashing that senior Congress leaders gave to a black flag furling protester at the helipad near Phoolpur, Singhvi said, "it's a legal process. Let the process work. It is but obvious that in a highly surcharged atmosphere, it was a deliberate act of provocation. Certainly what was done was not a licence for violence".
 
Congress leaders including Pramod Tiwari, Jitin Prasad and RPN Singh had kicked and bashed up the protestor while going to welcome Rahul Gandhi at the helipad near Phoolpur.