Follow us on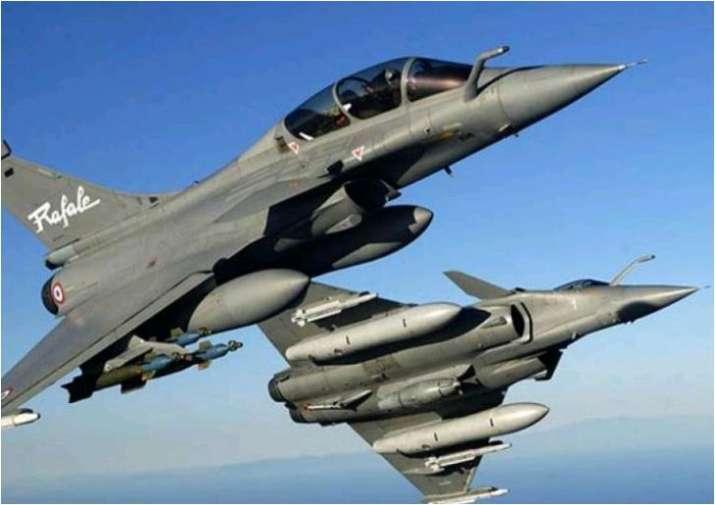 Rafale fighter jets are one more step closer to joining the ranks of Indian Air Force. The fighter jets will be officially handed over to the Indian Air Force (IAF) on October 8. The ceremony will take place in France. On September 19, deputy chief of Indian Air Force VR Chaudhary took 'acceptance' of Rafale fighter jets.
Acceptance is an important step undertaken before formal handing over war weaponry. It is a formal 'ok' from the receiving country, in this case, India suggesting that it is ready to induct the weaponry or vehicle in its armed forces.
The next step is the actual handover. Rafale fighter jets will be formally handed over to Indian Air Force in a ceremony in France. Defence Minister Rajnath Singh and Air Chief Marshal will be present for the ceremony.
Rafale fighter jets are going to be an important addition to the fighter fleet of the Indian Air Force. Indian Air Force's effort is always to stay prepared for a two-front war with Pakistan and China. An adequate number of squadrons need to be kept ready for this purpose. Fighter jets with stat-of-the-art capabilities are required. However, IAF's fighter fleet includes ageing MiG fighter jets. Air Force is in a process to phase out obsolete aircrafts.
Rafale jets and Rafale deal itself has been a topic of heated debate for the past two years in India. Prime Minister Narendra Modi-led government even faced allegations from the Opposition.
Inclusion of Rafale fighter jets in the IAF is sure to boost its firepower.
Also Read | 273 militants active in Valley, local ones outnumber foreigners