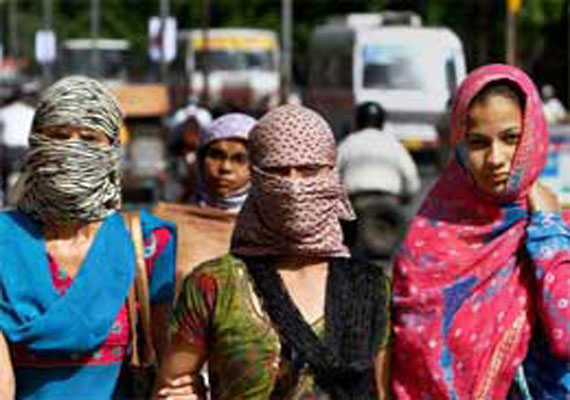 Chandigarh, May 22: Punjab, Haryana and Chandigarh today continued to reel under sizzling temperatures as severe heat wave continued to sweep the region.
According to the MeT Department sources, the maximum temperatures across the two states today were set to hover between 42-46 degrees Celsius.
Ludhiana yesterday recorded its hottest day of the season so far at 46.3 degrees Celsius.
In recent years, the highest maximum at Ludhiana was recorded on May 27, 2010, when the temperature touched 46.5 deg C, a MeT official said here today, adding the Punjab industrial town's all-time highest maximum was recorded on May 29, 1944, when the mercury had soared to 48.3 deg C.
Meanwhile, blistering heat continued unabated in Hisar, Gurgaon, Bhiwani, Narnaul, Karnal, Ambala among other places in Haryana.
Chandigarh, too, was reeling under the hot weather conditions for the past over a week.
Amritsar, Patiala, Jalandhar and Ferozepur among other places in Punjab, too, are reeling under the influence of sizzling heat.
According to MeT Department forecast, heat wave to severe heat wave conditions may continue in some parts of Punjab and Haryana during the next few days.