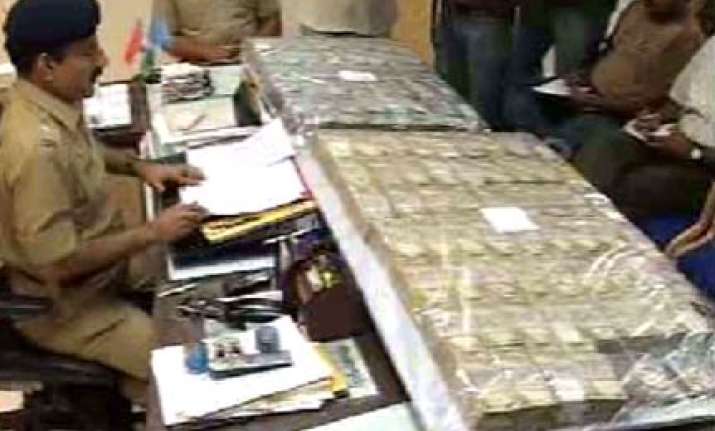 The  Pune Police on Thursday seized Rs 1.5 crore cash hidden in a bag on board a luxury bus bound for Mumbai from Kolhapur.The bag containing the cash was kept in the dickey of the luxury bus. Both the bus driver and the bus owner have been detained for interrogation. 
Apart from cash, 356 grams of gold was also seized from the bus, police said.
The bus no. MH 09L 7602 was going to Mumbai when, on the basis of prior information, police stopped it near Kher Shivapur Toll Plaza and a search was conducted.