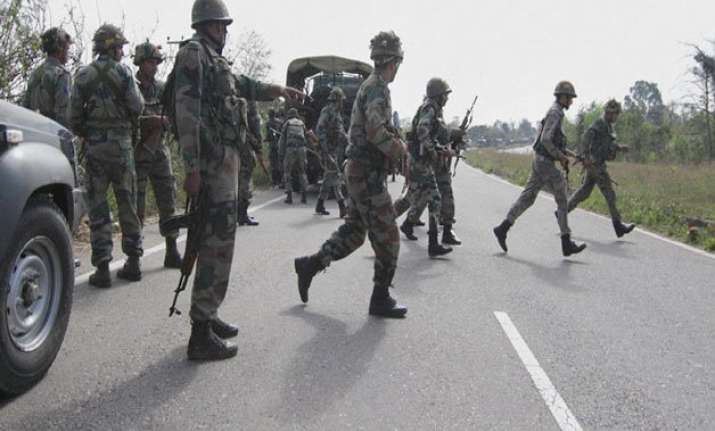 Jammu:Condemning the killing of policemen in militant attacks, Jammu and Kashmir DGP K Rajendra yesterday termed such incidents as "acts of cowardice" and said provocations wouldn't derail the morale of the police.
"The provocations won't derail morale of the police.  Despite provocations, J&K police would continue its fight against terrorism and ensure peaceful atmosphere to the people of the state," Rajendra said here.
He condoled the death of police personnel, saying that the cowardice act by the militants would "strengthen our commitment to eradicate the menace from the society".  "The martyrdom of brave jawans would lead us till the culprits are brought to justice," he said.
Asserting that the J&K police was committed in its fight against terrorism, he said, "The force along with other security agencies will make all efforts to foil the nefarious designs of the subversive elements and ensure security and safety of the people."
Militants today carried out three apparently-synchronised attacks killing three policemen and injuring two persons in the Valley where Asia's largest Tulip Garden was opened to public as a major event to woo tourists to J&K.  "The martyred policemen were delivering their professional duties, when the militants fired at them," the DGP, who arrived at the summer capital this afternoon to take stock of the security situation in the Valley, said.  Rajendra convened a meeting of senior police officers at Srinagar and discussed various issues related to security including the militant attacks on police personnel in south and north Kashmir.
Calling for greater synergy among all security agencies to nab the culprits, the DGP said that the efforts need to be put in place to chase the miscreants and their mentors till they are brought to fate.
"People's cooperation and intelligence gathering should be strengthened to maintain continuous vigil on the activities of these elements," the DGP said.
"Safety and security of the people is our prime concern and efforts of these elements to disrupt the peaceful atmosphere of the state would not be tolerated. The J&K police has always preferred sacrifices of their precious lives to safeguard the peace and stability in the state," he said.  The meeting discussed different aspects of security situation in the Valley and decided that efficient measures would be adopted in coordination with sister agencies to strengthen the security grid.
It was informed that special focus would be given to the militancy infested areas and innovative measures would be taken to gain public confidence and achieve desired results.