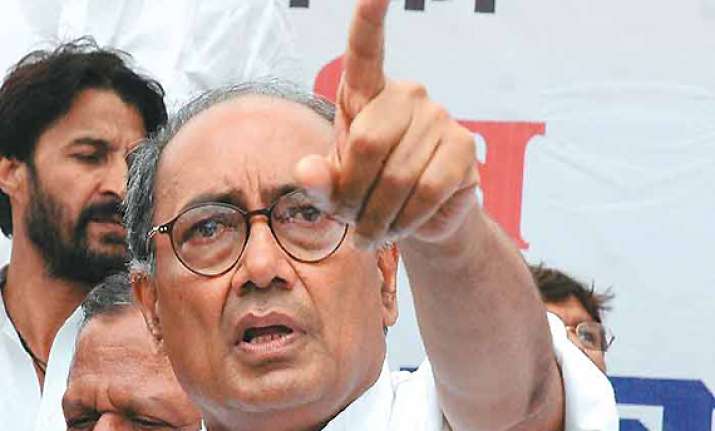 Lucknow, Oct 24: Congress leader Digvijay Singh on Sunday demanded a probe into the allegation made by Swami Agnivesh against Team Anna member Arvind Kejriwal that he had diverted funds collected for the Jan Lokpal Bill agitation to his own NGO.

"Agnivesh's statement that funds collected for the Jan Lokpal Bill agitation was diverted to a private NGO of Arvind Kejriwal with which no member of the Team Anna is associated is a serious allegation and should be looked into," he said.

Allegations were being levelled against all members of core Team Anna including Prashant Bhushan and Kiran Bedi, the Congress general secretary said.

"All the contents of Jan Lokpal legislation are in the official bill and the government is committed on this issue. We too are of the opinion that a strong Lokpal bill should come," he said.

The Congress general secretary accused Team Anna of misleading the people.

On upcoming assembly elections in UP, he said talks on forging an alliance with Ajit Singh-led RLD was in the final stage.