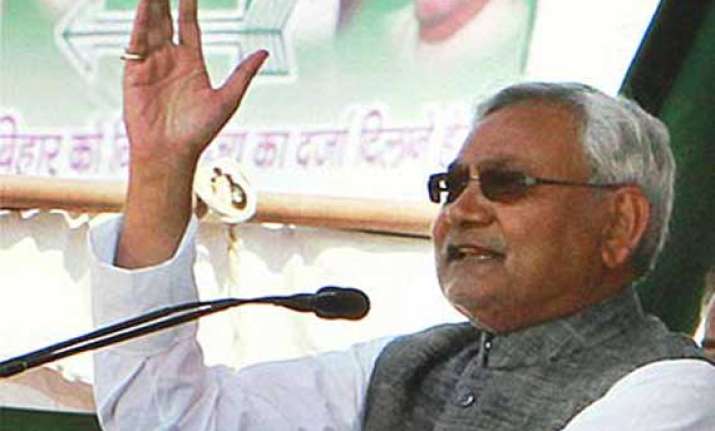 Gaya (Bihar): Pro-Narendra Modi slogans were shouted by youth at a rally here by Bihar Chief Minister Nitish Kumar, a day after stones and chappals were thrown at his rallies in Nalanda district.
The youth broke into slogans for the BJP prime ministerial candidate at Kumar's rally at Wazirganj, about 50 kms from the town.
Policemen were seen chasing away the slogan-shouting youth.
Kumar was again greeted with the same chants when he was returning after addressing the rally.
Undeterred by the slogan-shouting, Kumar, the star campaigner for his party JD(U), ridiculed BJP for propagating the Gujarat model of development across the country.
"They are claiming of bringing heaven on earth... But is there a swarag at the place from where this model of development came (Gujarat)?" he asked.
Some big investments, he said, had gone to Gujarat with industries being set up and asked whether it created employment.
"We need to have industries which can generate employment," he said.