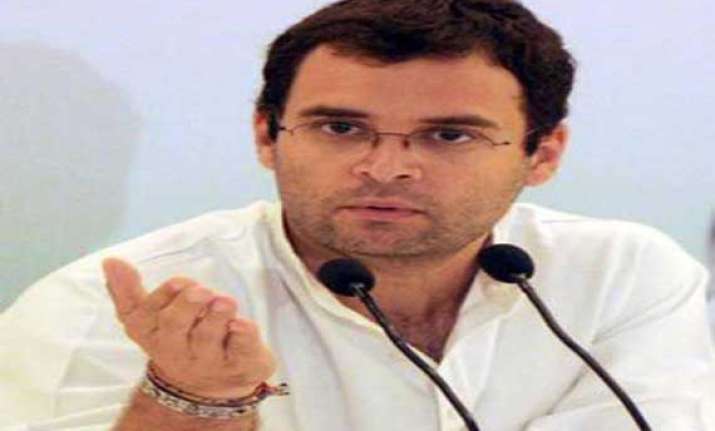 New Delhi Issues like price rise, corruption and people's anger with UPA figured at an interaction Rahul
Gandhi today had with members Congress Working Committee, the party's top decision-making forum, as he sought to battleready the party for Lok Sabha polls.
Gandhi's interaction came at a time when the AICC is in the midst of formulating a manifesto through an elaborate exercise to get the maximum possible feedback and suggestions to make it a document that will strike a chord with the masses.
After a two-hour long meeting, party General Secretary Janardan Dwivedi told reporters that Gandhi sought suggestions from party leaders over the manifesto and other politically relevant issues.
"The Manifesto Committee, headed by A K Antony, will consider these suggestions," he said, adding the Congress vice-president wanted to know from the party leaders what outlook and ideas the party should adopt.
Sources said the meeting saw the participants expressing concern over price rise and the perception of corruption.  In the meeting, Gandhi is also learnt to have asked the leaders what the focus should be on in the campaign according to them.