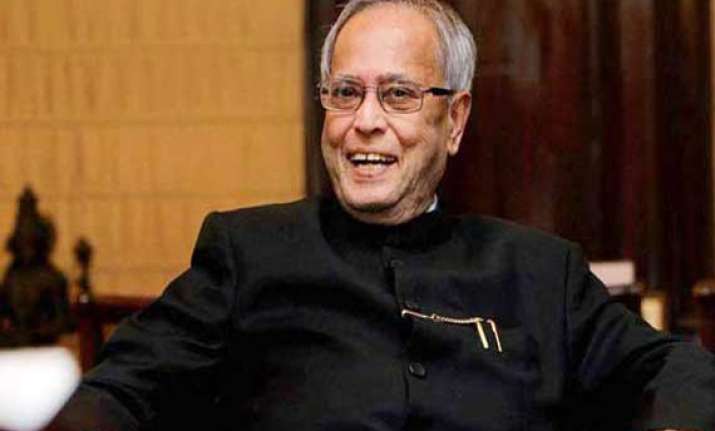 New Delhi: President Pranab Mukherjee will present the 'Hindi Sevi Samman' for the years 2010 and 2011 at a function at Rashtrapati Bhavan on Wednesday.
Every year, fourteen scholars receive this award in different categories every year for their contribution in the field of Hindi language and literature.
Prime Minister Narendra Modi is expected to attend the event which will be organized at the Ashok Hall of Rashtrapati Bhavan.
Minister for Human Resource Development Smriti Irani will also be attending the ceremony.
'Hindi Sevi Samman' was started by Central Hindi Institute, Agra, in 1989.