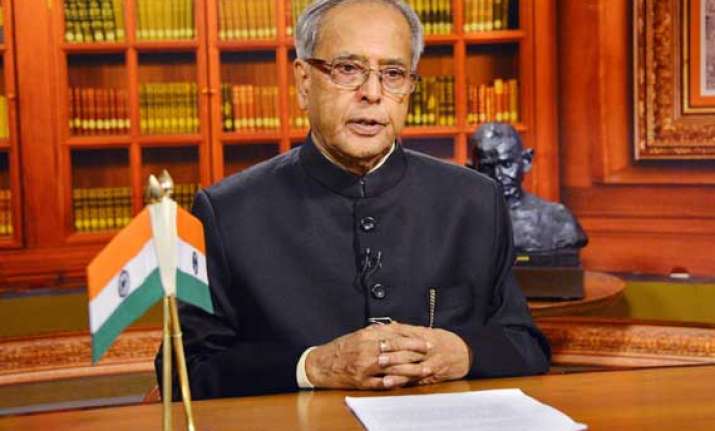 New Delhi, Apr 3: A newly-installed video conference facility in Rashtrapati Bhavan will enable President Pranab Mukherjee to interact with the Vice-Chancellors of various universities right from his official residence.
"A new room for Video-Conferencing has been created from where it is expected that the President will interact with the Vice-Chancellors, faculty and students of Universities for which he is the Visitor," a Rashtrapati Bhavan statement said.
The President today visited newly refurbished Vivekananda and Tagore suites located in the ground floor of the Rashtrapati Bhavan.
Noted classical singer Girija Devi became the first guest to use Vivekananda suite recently after work was done to restore it to original glory.
"These suites which are meant for use by guests of the President have been newly renovated, refurbished and decorated with paintings, artifacts and pieces of classical furniture collected from different parts of Rashtrapati Bhavan," the statement said.
The President's official residence has also now got a new Research and Reference Centre. "This Research and Reference Centre is for the use of the President as well as officers of Rashtrapati Bhavan," it said.