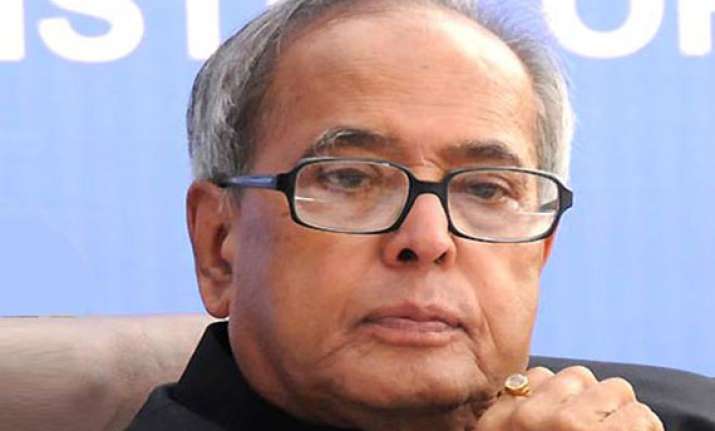 New Delhi: President Pranab Mukherjee will host a 'private dinner' for the SAARC leaders and their representatives, who have been especially invited for the swearing-in of Narendra Modi as country's 15th Prime Minister.
The visiting VVIPs include Pakistan Prime Minister Nawaz Sharif, Sri Lankan President Mahinda Rajapaksa, Afghanistan President Hamid Karzai, Prime Ministers of Bhutan and Nepal Tshering Tobgay and Sushil Koirala and Maldivian President Abdulla Yameen Abdul Gayoom.
Speaker Shirin Chaudhury will represent Bangladesh Prime Minister Sheikh Hasina as she will be travelling to Japan.
Besides the SAARC nations, Mauritian Prime Minister Navin Ramgoolam will also attend the swearing-in ceremony.
The dinner, being hosted at 'Grey Drawing Room', will be attended by the new Prime Minister and his ministerial team.
The dishes will be from various parts of the country including 'kela methi nu shaak' from Gujarat in the main course with a 'paan' at the end.
The dishes to be served in the main course to the foreign dignitaries include 'Prawns Sukka' or 'Chicken chettinad' from Tamil Nadu, Birbali Kofta curry (Mughlai), Jaipuri Bhindi (Rajasthan), Dal makhani (Punjab) and Potol Dorma (a dish from West Bengal).
In the Gujarati dish kela methi nu shaak, the bitterness of the methi is complemented by the sweetness of bananas.
After the swearing-in, refreshments will be provided to visitors where six snacks, including "dhokla" - a Gujarati vegetarian food, will be provided.
Asked whether "dhokla" was being served keeping in mind the fact that the new Prime Minister is from Gujarat, Omita Paul, Secretary to President Pranab Mukherjee, said in a lighter vein, "No, no, it is a voluntary action."