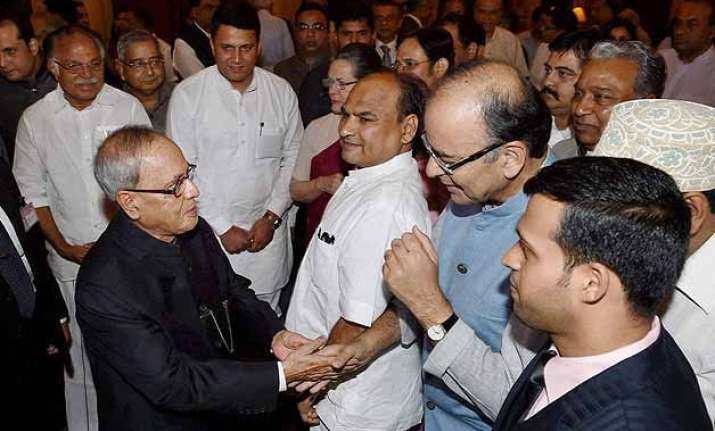 New Delhi: Vice President Hamid Ansari, Home Minister Rajnath Singh, Finance Minister Arun Jaitley and other prominent political personalities including Congress President Sonia Gandhi attended the 'Iftar' hosted by President Pranab Mukherjee  this evening.
As indicated earlier, Prime Minister Narendra Modi did not attend the get together at the Rashtrapati Bhawan like last year. The PMO had yesterday said that Modi had scheduled a meeting with chief ministers of north eastern states today evening.
Jammu Kashmir Chief Minister Mufti Mohammed Sayeed, former Chief Minister Omar Abdullah, Delhi Chief Minister Arvind Kejriwal, NCP President Sharad Pawar, JD(U) leader Sharad Yadav, TMC MP Derek O Brien, Pakistan High Commissioner Abdul Basit and diplomats from several other Islamic countries attended the reception.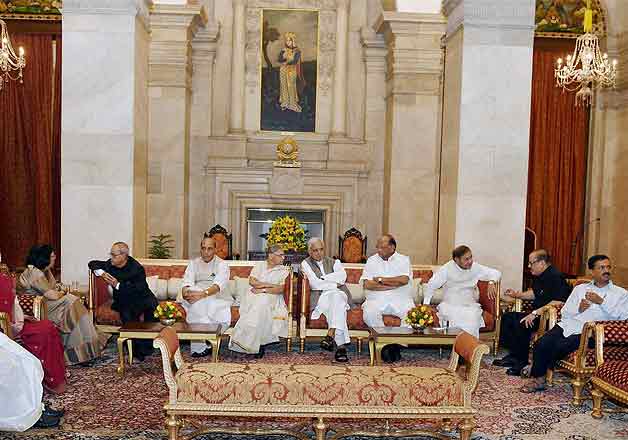 Leader of the Congress in Lok Sabha Malikarjun Kharge and Lt Governor of Delhi Najeeb Jung were also among those who attended the Iftar.
In his Ramzan message, the President "Ramzan, a month of blessings and forgiveness reminds us of our duties towards the poor and less-privileged as well as the need for charity and generosity towards all.
"Let us during this holy month pledge to spread love, affection and mutual trust among all. May the spirit of Ramzan instill in each one of us a sense of unity and pride in the composite culture of India".