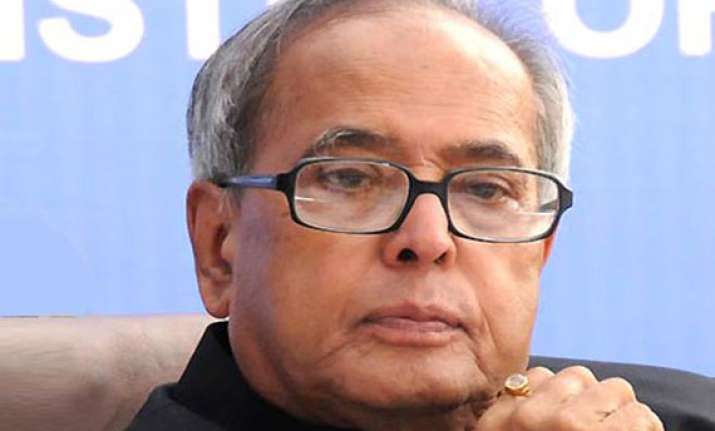 New Delhi: President Pranab Mukherjee has given his nod to the Telangana Bill which is likely to be tabled in Parliament tomorrow.
Home Ministry officials said tonight that the Andhra Pradesh Reorganisation Bill, which was approved by the Union Cabinet but rejected by the state Aseembly, has been sent back to the Home Ministry with the Presidential approval.
The Bill is likely to be introdued in Rajya Sabha tomorrow, an official said.
The Union Cabinet had on Friday approved the draft bill for creation of Telangana by bifurcating Andhra Pradesh, notwithstanding the state Assembly's rejection of the legislation.
By introducing the bill in Rajya Sabha, the government apparently wants to keep it alive even after dissolution of Lok Sabha. Bills introduced in the Upper House and not passed by it remain in the 'live register'.