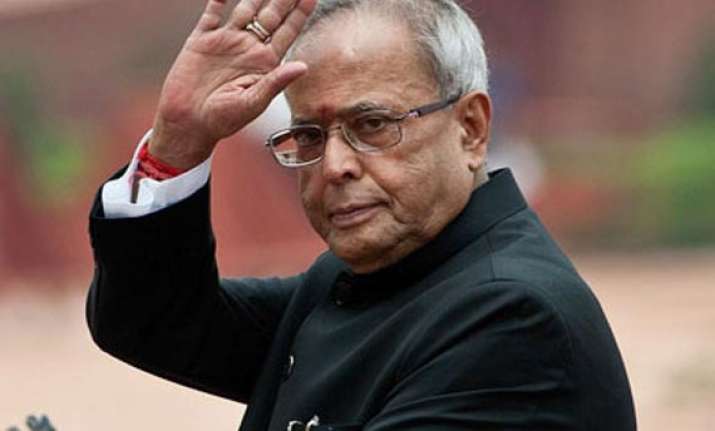 New Delhi: President Pranab Mukherjee has decided to cut short his visit to his native village in
Birbhum, West Bengal in view of the severe cyclonic storm.
The President was due to return on October 14, after performing Durga Puja, traditionally hosted by him
in his native village.
He will return to Delhi this evening.
Every year Pranab Mukherjee goes to his native village to perform the Durga Puja himself.