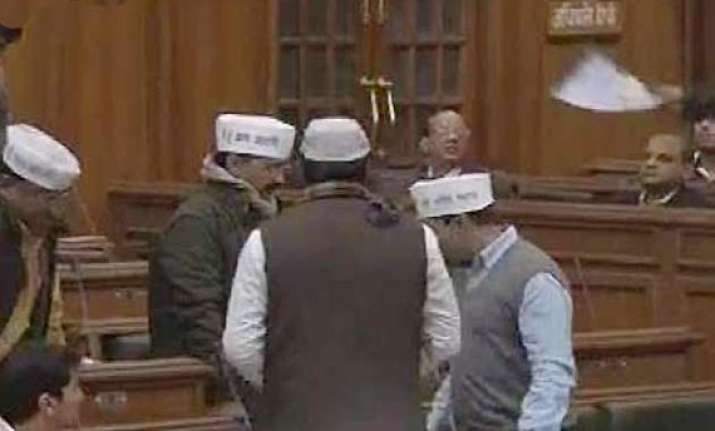 New Delhi: The Supreme Court has  said that there is no legal impediment for the President to dissolve the Delhi Assembly to pave the way for fresh election in the state.
A bench headed by Justice R M Lodha, however, clarified that it is not passing any direction in any manner in this regard and it is for the President to decide on the basis of the facts and circumstances.
"We clarify that there is no fetter and impediment on the President to revoke the proclamation dated February 16 if it is so decided in the prevailing facts and circumstances," the bench, also comprising Justice Kurian Joseph, said on Thursday.
"We are just clarifying the legal position and what to do and how to do is to be decided by the President," it further clarified.
The court passed the order after counsel for Congress, BJP, AAP and the Centre agreed on the issue that there is no impediment on the part of the President and Lieutenant Governor to revoke the proclamation.
The bench also said that nothing should be done which facilitates "aaya ram, gaya ram" in the Assembly. It said that it was confining its proceeding to constitutional issues and would refrain from political issues.
The apex court also said that it is not passing any observation on the President and Lieutenant Governor and whether their action was right or wrong.
It said right of people to have democratically elected government is as important as any other right.
The court was hearing a plea filed by AAP challenging the decision of the Centre not to dissolve the Delhi Assembly after its Arvind Kejriwal's government quit office.
Lieutenant Governor Najeeb Jung had not favoured dissolution of the 70-member Delhi Assembly as recommended by the Council of Ministers headed by Kejriwal and kept the Assembly in suspended animation.