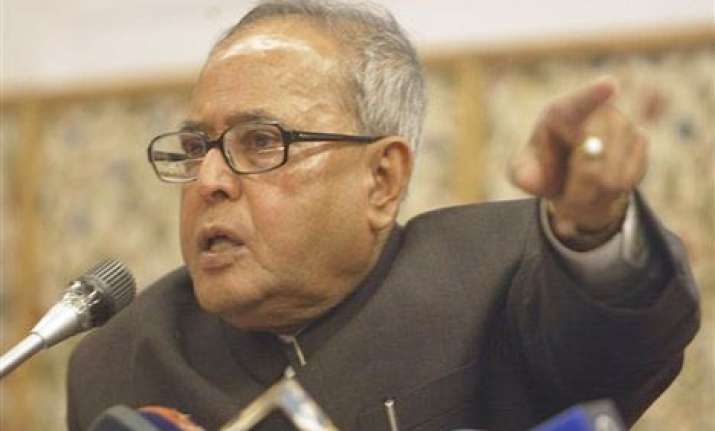 New Delhi, Feb 28: Finance Minister  Pranab Mukherjee on Monday said  the Government is committed to take the process of financial sector reforms further and proposes to move the following legislations in the financial sector.  
i. -The Insurance Laws (Amendment) Bill, 2008;
ii.  -The Life Insurance Corporation (Amendment) Bill, 2009;
iii.  - The revised Pension Fund Regulatory and Development Authority Bill, first introduced in 2005;
iv.   -Banking Laws Amendment Bill, 2011;
v.  -  Bill on Factoring and Assignment of Receivables;
vi.   - The State Bank of India(Subsidiary Banks Laws) Amendment Bill, 2009; and
vii.  - Bill to amend RDBFI Act 1993 and SARFAESI Act 2002.  
The Finance Minister also stated that amendments are proposed to the Banking Regulation Act to give some additional licenses to the private sector players.
Watch :-
Union Budget 2011 Live - Part 1
 He mentioned that the discussion by way of inviting feedback from the public on the paper issued in this context by the Reserve Bank of India (RBI) in August 2010 is complete.  Mukherjee said, he proposes to bring in this regard in the current Session and RBI is planning to issue the guidelines for banking licenses before close of this financial year.  
 Mukherjee announced that the Government has set up a Financial Sector Legislative Reforms Commission under the Chairmanship of Justice B. N. Srikrishna in pursuance of the announcement made in Budget 2010-11.
The Commission will rewrite and streamline the financial sector laws, rules and regulations and bring them in harmony with the requirement of a modern financial sector. It will complete its work in 24 months.
Mukherjee also informed that the Companies Bill in the Parliament in 2009 has been received from the Parliamentary Standing Committee, which the Government proposes to introduce in the Lok Sabha in the current Session.